Rutherford Briant are delighted to announce that we have been shortlisted in the category of 'Best Candidate Care' at the prestigious Recruiter Awards 2022.
A reflection of how important Customer Service is to us as a business. We're passionate about enabling candidates to achieve their career goals and maximise professional potential. Plus, it helps that we know our markets inside out and can use our years of expertise to advise and guide.
A note from the judges: 'After much discussion and deliberation from our judges we are pleased to announce the shortlist for the Recruiter Awards 2022. The shortlisted finalists have been chosen by a panel of independent judges as the very best from this year's impressive selection of entries'
Wish us luck for the results which will be announced in September 2022.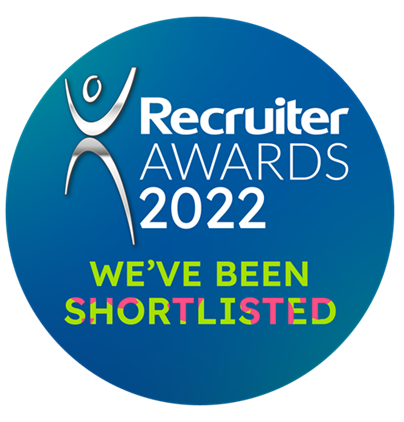 Posted by: Amanda Sainter