Quarter 4 is now over, so it is time for our second Rutherford Briant rundown. This has been a fantastic quarter for the RBR team, and we have lots to update you all on!
Essex Business Awards
The Rutherford Briant team were thrilled to have been invited to an awards dinner at Braxted Park on Friday 21st October where we were shortlisted as finalists in five different categories; excellent customer focus, business to business, employer of the year, business person of the year and excellence in marketing. The evening was hosted by a great magician and celebrated the success of businesses throughout Essex, as well as raising money for a local charity – Haven's Hospice. The two awards won were excellent customer focus and employer of the year. It was great to be in the company of some fantastic businesses who were all so worthy of winning. Congratulations to all the finalists and winners from the evening.
Values Workshop
Last month the Rutherford Briant team took part in a values workshop, where we participated in a variety of activities which correlated to each of our values. The activities included; the classic charades, a blindfolded scavenger hunt, 2 truths and 1 lie, balancing buckets on our feet as a group without dropping the contents of the tennis balls and organising ourselves into birthday order without speaking to each other!
After each activity, as a group, we decided what each value meant to us and wrote these down. Here's what we came up with:
⭐Recognise Success - achievement, develop, recognition, encouragement, celebrating small wins.
⭐Passion - happiness, ambition, investment, desire/motivation, love for something.
⭐Trust and Inspire - communication, confidence, support, team work, leading by example.
⭐ Make It Happen - communication, achievements, consistency, accountability, drive/determination.
⭐ Great Fun - laughter, memories, enjoyment, inclusive, banter.
Equity, Diversity & Inclusion Workshop
At Rutherford Briant Recruitment we ensure we are continuously taking the steps to continue learning and improving our equity, diversity and inclusivity. Recently, the team took part in insightful training sessions hosted by Adam Tobias at Inventum Group where we learnt about the benefits and importance of equity, diversity and inclusivity within the workplace! 🌟
Mental Health Day
On 11th October, in honour of World Mental Health Day, the Rutherford Briant Recruitment team took part in a variety of activities and wore an item of green clothing as a symbol of mental health and wellbeing awareness. The team took part in a range of activities from a group lunch, a break and a KitKat to yoga to end the day! 🧘
Reverse Advent Calendar
This year, in the office, we decided to take part in a reverse advent calendar, in which behind each door there is an item of food that a local foodbank to us is desperately in need of. Each day throughout December, a member of the RBR team picked a number and bought the item of food. We collected all the items and donated them to Braintree Area Foodbank before Christmas.
RBR Christmas Party
his December the RBR team headed back to Braxted Park for the annual Christmas party, where the team enjoyed a lovely 3 course meal along with a photo booth and a great DJ where we danced the night away to some great music!
Employees of the Months
Congratulations to our 3 employees of the month over this quarter. Molly joined the team in September and has worked so hard since starting. She always puts 100% effort into everything she does and is always willing to help. Dan had a record month in November, which has been down to his hard work and focus throughout the month. He is always supportive to the wider team, is always smiling and a great joy to be around in the office! Sam always has a great attitude, great consistency and is always very concentrated at work. He's had a great month and provided some excellent dance moves at our annual Christmas Party!
What we are looking forward to next quarter...
Q1 is always a very busy period at Rutherford Briant. We are looking forward to our annual general meeting at the end of January, where we will be looking at our key achievements throughout 2022 and our goals for the year ahead. Some great awards will be awarded throughout the business such as employee of the year, best newcomer and RBR values award. We will also be celebrating lots of work anniversaries throughout Q1!
Thank you for your continued support throughout 2022. We look forward to working with you all in 2023.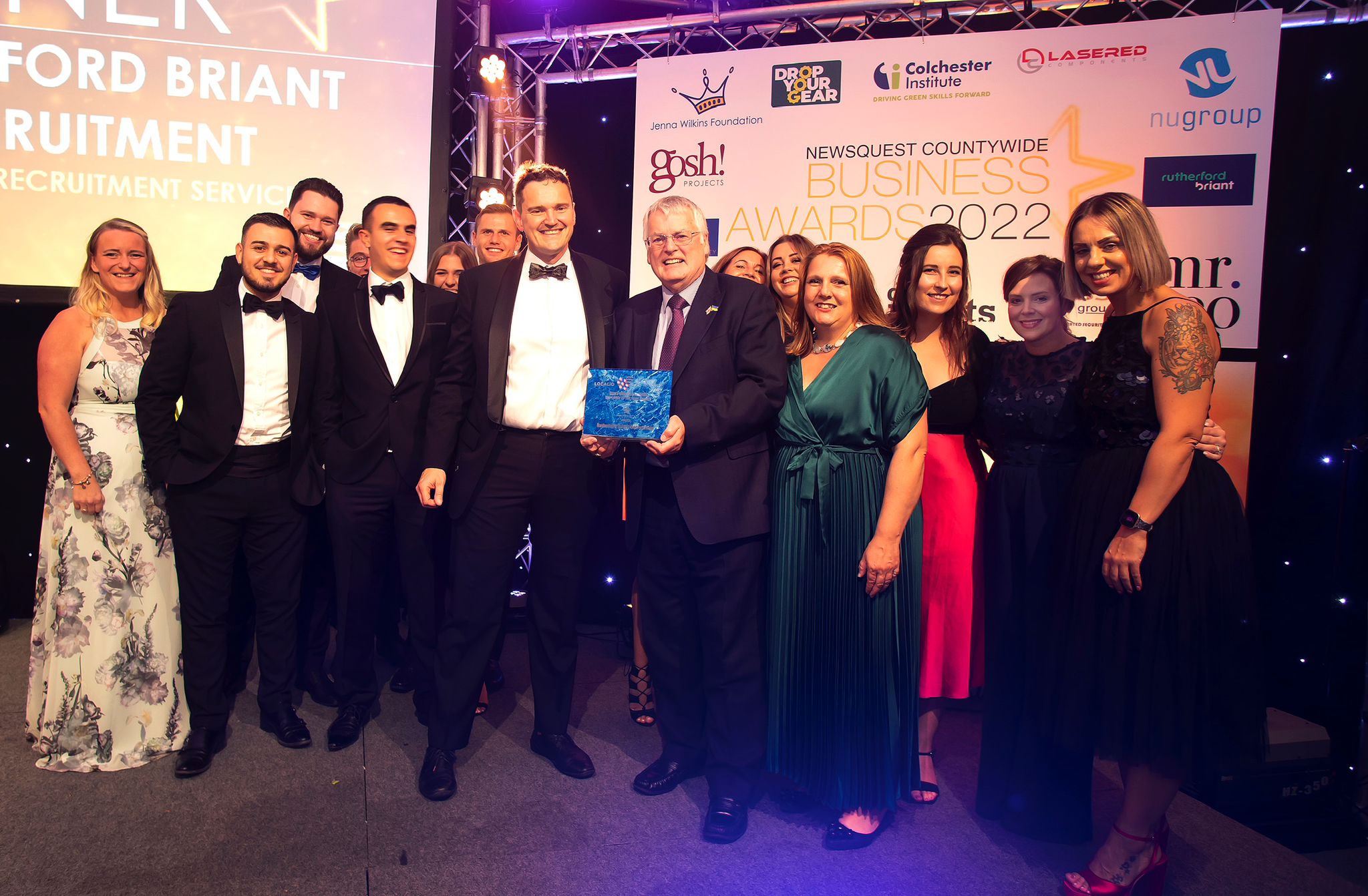 Posted by: Molly Goddard